Revision of Scripture Reflections - Mercy 2016 from Tue, 05/10/2016 - 9:03pm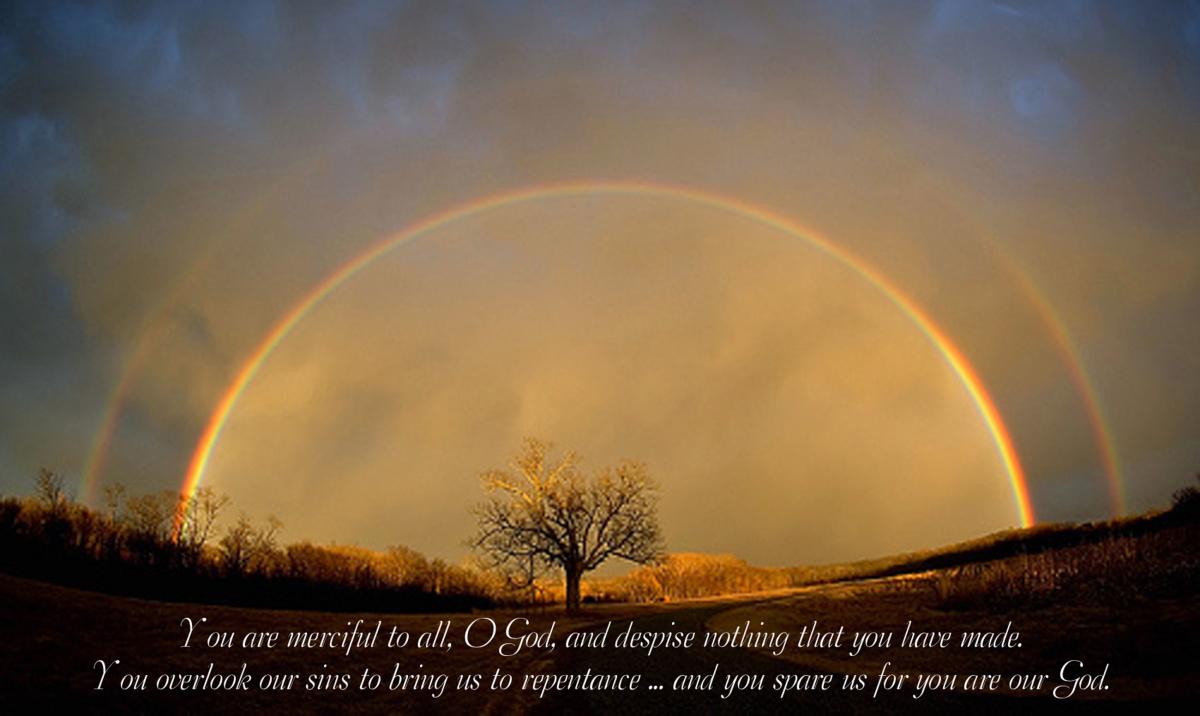 Scripture Quote from the Book of Wisdom 11:24-27

You are merciful to all, O God and despise nothing that you have made.  You overlook people's sins, to bring them to repentance, and you spare them, for you are God, our God.

Reflection

Lent is a special time to pay close attention to our relationships.  Where are the connections that need mending ... what needs nourishment ... which are the ones that ask for 7x7 forgiveness ... is mercy the environment we live in, where we live and move and have our being?

God is around wherever people, two or three,  gather together,  to  search for love and light and truth.  In prayer,  do we notice with whom we need to adjust our pace;  whom we should out-run a little bit faster, even if it costs us something, even if we have to make the first move because we detect a desperation that chooses to go towards dark and isolating places?   

In the words of Pope Francis, "Go out to every man and woman, bringing the goodness and tenderness of God.  May the balm of mercy reach everyone, both believers and those far away, as a sign that the kingdom of God is already present in our midst."  

Let us continue our journey then in 2016 looking with the eyes of mercy, and the eyes of tenderness and the eyes of forgiveness for those who feel lost, are weary or,  simply yearning for second chances.  That includes our relationship with our own selves, one that to bring along a good dose of humor and, humility, is not only a virtue but,  without a doubt, a necessity.

PRAYER

What then shall we say to this?  If God is for us, who can be against us?  Who will bring a charge  against God's chosen ones?  It is God who acquits us.  Who will condemn?  Is it Christ Jesus who died, rather, was raised, who also is at the right hand of God, who indeed intercedes for us?  -- Romans 8  

Oh Mary, Mother of Mercy, watch over us in this Holy Year, so that all of us may re-discover the joy of God's tenderness and God's ever-proffered forgiveness. .  AMEN.