Revision of Who We Are from Fri, 11/13/2015 - 9:01am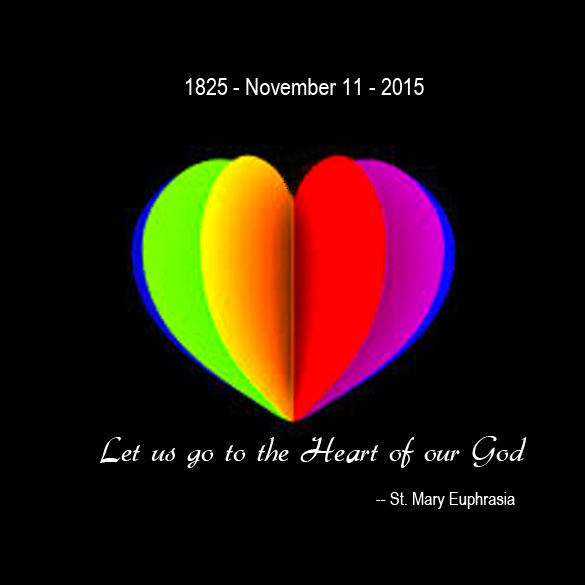 On November 11, 1825, under the initiative and spiritual energy of St. Mary Euphrasia Pelletier, four young women began their novitiate  and given a Short Rule by the Archbishop of Tours, Msgr. de Montblanc "with the spiritual focus of love of God, union of the sisters and fervor in prayer."  (The Life of the First Community, Spirituality Centre, Angers, p.9)  This "Magdalen Experience" in Tours, France, was the origin of what today has evolved as the Contemplative Communities of the Sisters of the Good Shepherd.   
For 190 years we have been journeying into the Heart of Our God, as Mother Foundress invited us to do. Or, as we re-phrased ourselves in our 2014 CACS document, "As contemplatives, we desire to live in the Mystery of God, mystics and prophets for our world, with a deepened theology of Creation and of Justice." We will construct " a contemplative framing of the Vow of Zeal, living in interiority, embracing the world and all of Creation."
May the next hundred years find us continuing to celebrate  the journey of loving and allowing ourselves to be loved by a God of Mercy, "whose name, remembered from of old, is the desire of our souls" (Isaiah 26, 8).  May this Holy Work, begun so long ago, find its completion in Christ Jesus, our Good Shepherd.